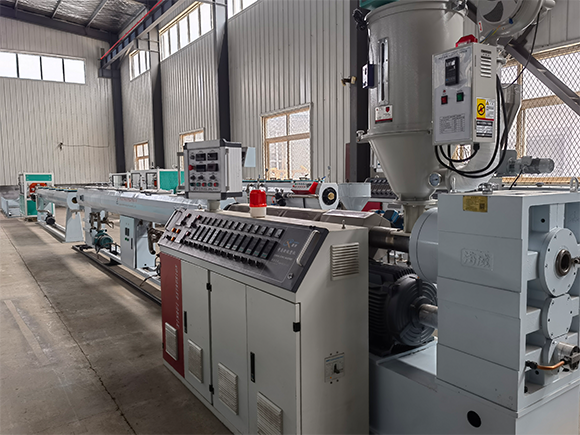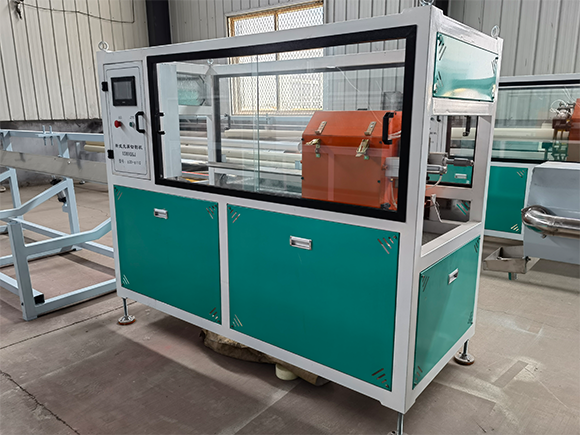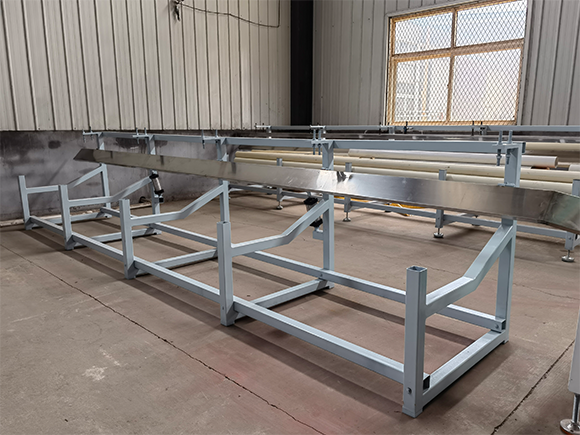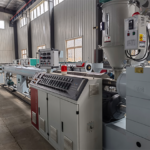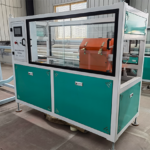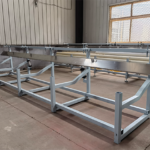 The PVC wood door extrusion production line is made up of conical twin-screw plastic extruder, broad mould, calibrator, cooling platform, crawler tractor, transverse cutting machine, and unload frame.
Key Features
General wall and ceiling decoration
Wall partitioning and ceiling conversion
Feature walls
Process line:
Raw material +master batches → mixing→vacuum feeding → material dryness → single screw extruder → single screw extruder → singlescrew extruder → color Line extruder → co-extrusion mould → calibrator → spray vacuum calibration tank → spray coolingwater tank → word printer → haul-off → no-dust cutter → pipe rack→finished product
Model
Screw diameter
L/D
Extruder Qty

(set)

Pipe range

(mm)

Capacity (kg/h)
Total power

(kw)

Line length
PPR pipe 16-63mm
65mm
28:1 or 30:1
1
16-63
100-150
52
18
PPR pipe 63-160mm
65mm or 75mm
28:1 or 30:1
1
63-160
120-180
67
22
Features of product:
Equipped with polyolefin purposed single-screw extruder; it has the characters of quick plasticizing, high efficiency and so on.
2. The specially designed co-extrusion die head is reasonable in flow channel, smooth in both internal and external walls, and small in internal stress.
3. Pipe diameter is among 20-160mm and production speed reaches to 18m/min.
4. One unit serves several purposes. It can produce common PP-R, PE-RT and PE-X.
Now start your business!
Start with smart glass, and help you change your life!