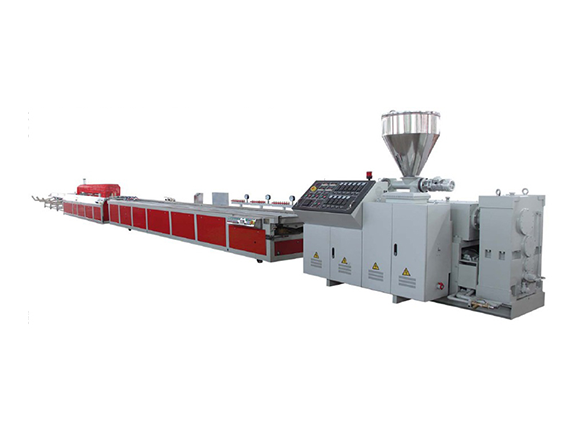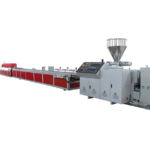 LLDPE LDPE sheet is with the feature of light weight and flexibility,excellent tensile and tear strength.LDPE LLDPE sheet is widely used in the filed of contruction,waterproof membrane,municipal engineering,petrification and mining industry,etc
Key Features
Special screw design could
efficiently increase the plasticization
output up to 800kg/h.
Application:
Wood-plastic floor extrusion line mainly use PVC+wood powder to extruder wood-plastic profile such as building partition, cabinet door panels, window sill, skirting board, door edge line, door jamb, window shutters, photo frame, mirror frame, furniture edge banding, door frame, door pocket, window pocket, column profile, stair handrail, floor board, decoration cladding panel, furniture, WPC pipes, etc.
Product sizes:
As customized.
Machine description:
-The WPC floor making machine can be used to produce wpc decking floor, fence, gazebo, benches, trash cans, etc.
-The WPC floor making machine mainly consists of a screw feeder, a conical twin-screw extruder, moulds, a vacuum setting table, a cutting machine, a stacker.
-By changing different moulds, the same production line can be used to produce different WPC profiles.
Now start your business!
Start with smart glass, and help you change your life!